Five things you should know before playing Axie Infinity
Axie Infinity is a blockchain game
Play to Earn is a relatively new form of gaming, but the concept has gained immense popularity. Players earn tokens and cryptocurrencies within the game, which they can exchange for fiat money.
In Axie Infinity, players possess cute creatures called axies. Each axie is an NFT or non-fungible token, which means it is a unique digital collectible in the world. Axies can be raised and fought, as well as completing quests for rewards.
You need to invest in axies to be part of the game
Before downloading the game, the website tells you that you must have three axies in order to play. Then, a series of instructions follow, as you need to prepare your cryptocurrency and Ethereum wallets.
Playing this NFT game can be very expensive, especially since the game has become so popular and the price of axies has skyrocketed. Before, you could start playing with $200 pesos. Starting axies are now priced at around $4,500 pesos, but they can cost much more. And that's not counting the premium axies that are rare or even mystical.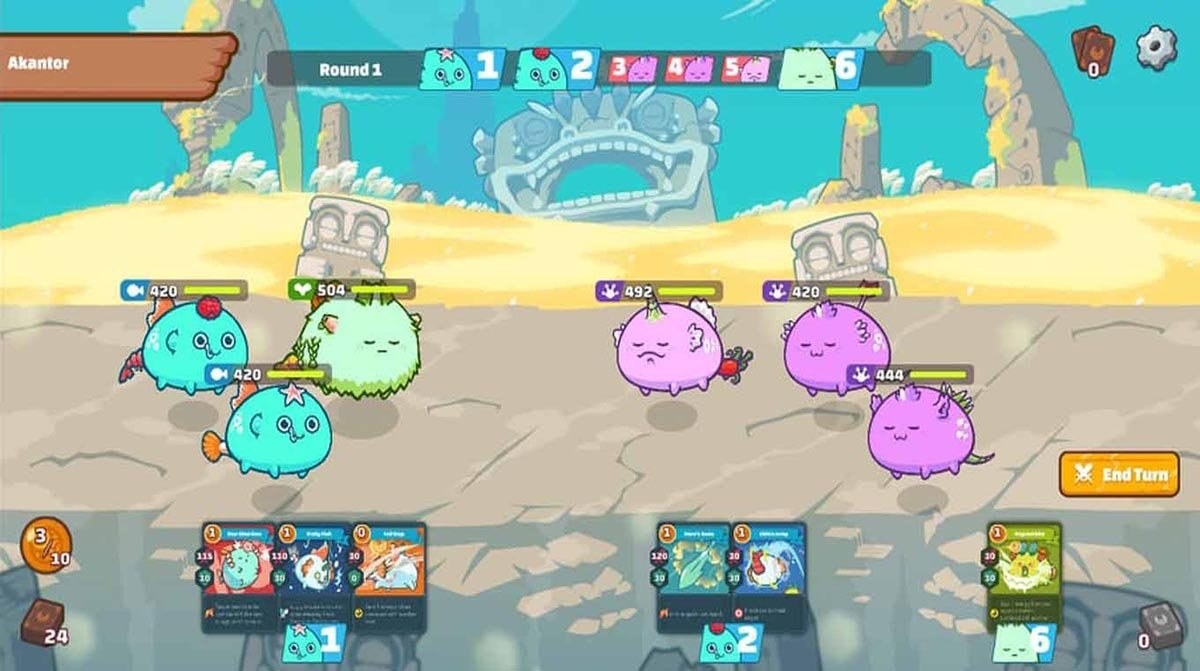 You can get a scholarship to play Axie Infinity
People who don't have the means to buy Axies can also apply for scholarships from players who are willing to help. These programs are often started by trusted members of the Axie community who lend their spare Axies to new players.
The scholarship holder gets 40% of the profits and the rest goes to the manager or owner of the axies. In this way, players can save up and buy their own Axies.
There are two cryptocurrencies in the game
Axie Infinity Shards (AXS) is the main cryptocurrency associated with this blockchain game. Those who invest in AXS can vote on how to govern the game ecosystem and can also get a share of the communal treasury.
Additionally, Axies can be traded on the Marketplace as a form of NFT. Game items and even real estate are also tradable as they are also NFTs.
Small Love Potion (SLP) is the reward you get from fighting other axies and is needed to breed new creatures. Your MML (Matchmaking Rating) determines how high your SLP can be and how much you can earn in a day. SLP can also be sold on cryptocurrency exchanges.
You can earn money in three different ways
Players can earn rewards in three different ways:
High ranking players on the leaderboard win prizes at the end of the season
Collect SLP by playing completing missions and fighting in the arena
Breed Axies and sell them on the marketplace